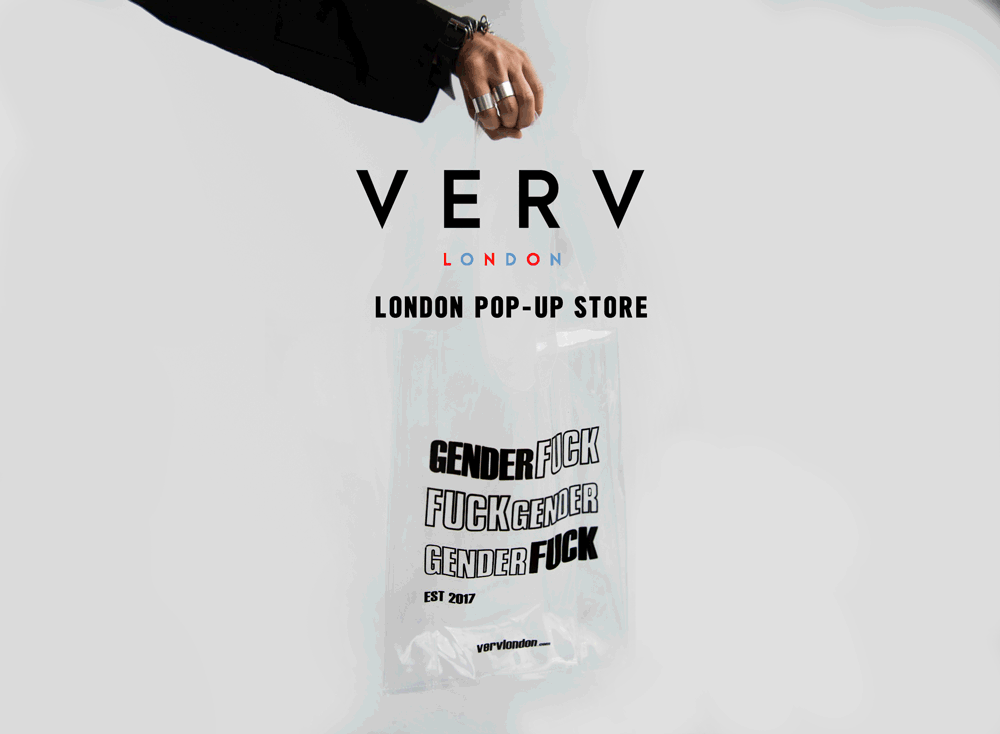 As part of a 1-month residency, VERV LONDON the first UK based multi-label retail platform dedicated to fashion that challenges traditional boundaries between menswear and womenswear unveiled #GENDERFUCK a designer meets arts Pop-up store in London during London's Fashion Week Men's. With Dj set thanks to DJ and Stylist, Alexis Knox.
VERV LONDON will Run their 1-month store residency pop-up @ The Old Bank Vault, 283 Hackney Road as of June 4th to 2nd July where the retailer has curated a list of some of the hottest genderfluid clothing and accessories from emerging labels including Danshan, George Keburia, Ka Wa Key and Palomo Spain and is the first worldwide or UK stockist for most of its labels.
Run by Sannu Shrestha, Managing Director, and Abdul Adama the Creative Director of VERV LONDON came together with one mutual goal, "challenge gender norms and celebrate individuality and self-expression."
Drinks thanks to Smirnoff and Redchurch Brewery.